White Fillings
Due to possible health risks resulting from the mercury in Amalgam fillings (silver fillings), our office places only tooth-colored fillings, called Composites. We have many shades to choose from, so we can match the color of anyone's teeth. You can have a cavity fixed and get an esthetic result at the same time!
Crowns
A crown is a full coverage cap for a tooth that is permanently cemented in place. Crowns come in many shades of tooth-colored porcelain, and can be used for cosmetic reasons to change the shape, size, and color of a tooth. Many patients choose to crown all their front teeth to get the most ideal smile!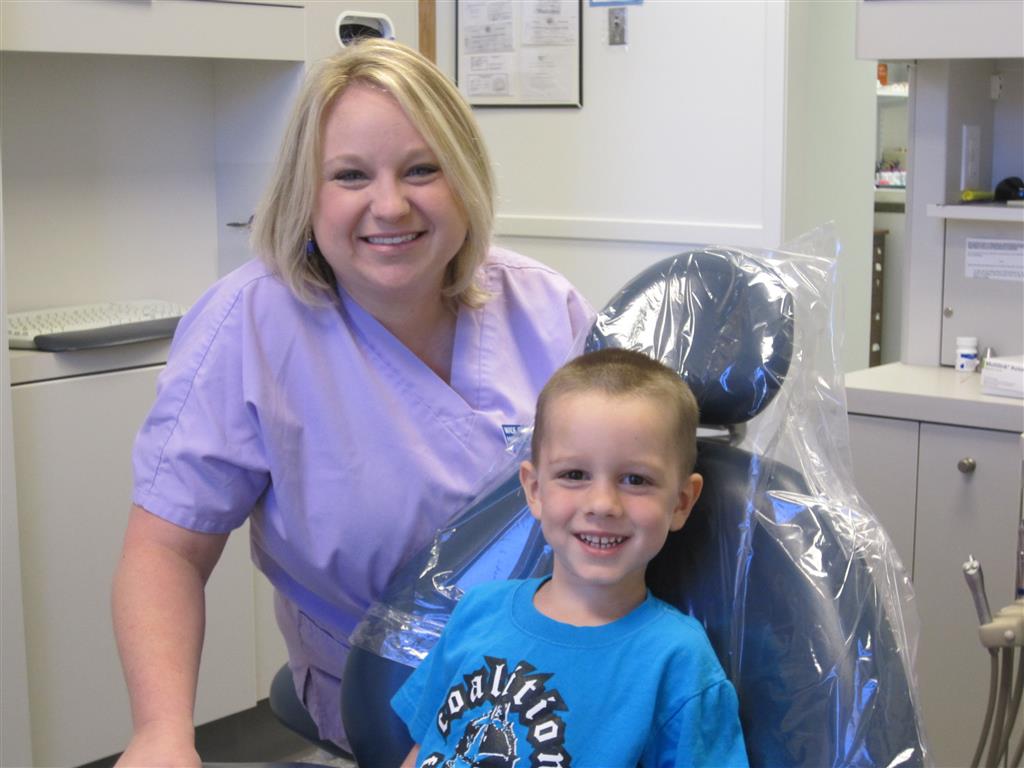 Bridges
In addition to the option of an implant, a bridge is another way to replace a missing tooth. It is a series of crowns fused together – the crown in the middle takes the place of the missing tooth, and the crowns on each end are cemented to the tooth in front and behind the space made by the missing tooth. A bridge can replace one, two, three, or four missing teeth, depending on where it is in the mouth.
Partial Dentures
A Partial Denture is a removable appliance used to replace missing teeth. These hold in place with small metal clasps that fit around existing teeth, or can snap onto implants for the most ideal tight fit. Partials are all custom made for you at our laboratory.
Full Dentures
A Full Denture replaces either all the top and/or all the bottom teeth in the mouth. We are the only office in the area that can make your denture to be either removable or permanently placed in your mouth (see next paragraph to read about the All-On-Four Denture). A removable denture can stay in place with suction and denture adhesive, or even better it can snap on to implants and you never have to use denture adhesive! An All-On-Four Denture is a permanent denture. We are the only office in the area to provide this service – other offices are in DC or Northern Virginia. Four Implants are placed and a denture is permanently screwed into the implants ALL IN THE SAME DAY! Come in without teeth, leave with a permanent full set of teeth! Our specialist Dr Sanjeev Bhatia performs this procedure at our office.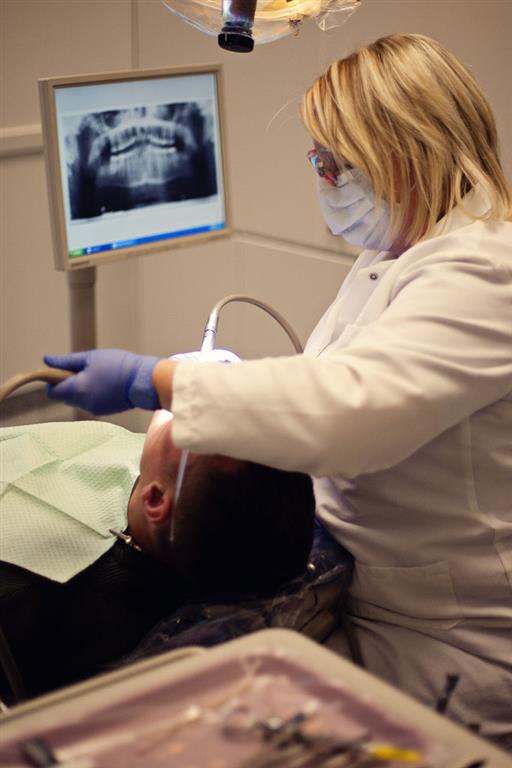 An extraction is needed when a tooth has severe gum disease, or is badly broken, decayed, and/or infected. When a tooth is removed, it is important to decide how you are going to replace it. Please read about Implants, Bridges, or Partial Dentures to get some information on your possible options.